这是一篇英语毕业论文、毕业论文范文、也教大家毕业论文怎么写,代写英语论文。关注牛博士论文网(www.211nbs.com),每日分享毕业论文范文,也提供毕业论文代写,代写毕业论文,代写硕士论文,论文发表,服务广大学子,帮助完成学业,顺利毕业!
摘 要:为提高小学英语口语的教学质量,应国家开展素质教育要求,部分小学着手引进外籍教师来扩充自己的教学力量。他们不仅为学生创造了良好的英语口语学习氛围,改善了我国小学英语口语教学的现状,也带来了先进的教学理念。外籍教师发挥自身优势为提升口语课堂质量所做出的贡献应该被肯定,然而外籍教师口语课堂中也存在一些问题。
本文在学习与借鉴已有研究的基础上,归纳出当前小学外籍教师英语教学方法的类型和特点,以及小学外籍老师英语口语教学的作用以及弊端,并提出相应的建议,以期给当前我国的小学英语口语教学提供一些启发和借鉴作用。
关键词:外籍教师,小学,英语口语教学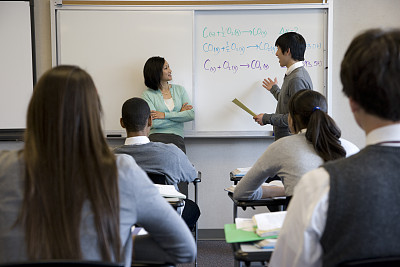 1. Introduction
1.1 Research Background
"There is no doubt that English is one of the most widely used languages in the world. That to say, English as a communicative language is much more important than any other language in the world"(YE Li-zhen 2014:1). As the main communicative tool, English is used in international political dialogue, trade exchanges, and most of the world's information and technology dissemination. Learning how to master English is one of the basic requirements for every students in the 21st century.
Primary school is the enlightenment stage of students' English learning. The English subject has become an important subject in primary school. However, in the actual English teaching process, we found that most primary school English teaching pays too much attention to the explanation and teaching of language points, namely language knowledge such as words, phrases, and grammar, and PAN Qin-fen(2011:3) put forward that English teaching also ignores the cultivation of student s actual ability to use the language. This has caused many primary school students to lose their enthusiasm for learning English, and has made it impossible for them to successfully communicate in English after learning English. Even when many students enter into college, their ability to speak English is still unsatisfactory. It is known as "dumb English". In order to change the predicament of "dumb English", some primary schools begin to pay attention to the practical functions of English teaching and introduce foreign teachers to expand their teaching power. Foreign teachers with different cultural backgrounds have added new vitality to the school. Their classroom teaching methods have also brought different experiences to Chinese students, and have had a positive impact on the teaching of oral English in primary schools of China.
The definition of foreign English teachers of the State Council of China is that foreign nationals who are engaged in English education work in the country and whose native language is English. Foreign teachers and foreign managers should have bachelor degree or above and corresponding professional certificates, and have more than two years of experience in education and teaching. The study of foreign teachers' oral English teaching began in the 1990s. Most scholars agree that the increase in the number of foreign teachers has improved the current situation of spoken language teaching. The majority of students have experienced authentic oral English and have greatly helped second language acquisition (Davies 1991; Ellis: 1999). LIN Ya-ping (2016:30-35) believes that the primary classroom teaching methods of foreign English teachers are mainly interactive game teaching methods, nursery rhymes teaching methods, situational experience teaching methods and whole body reaction teaching methods. Some scholars point out that foreign teachers' English teaching methods have the following characteristics: they are good at creating a pure English learning context for students, good at cultivating students' interest in learning, good at importing Western culture to cross-cultural education, and good at using a novel teaching model, attaching importance to the interaction between teachers and students and encouraging evaluations, and using a language rich in humor (ZHANG Xiao-pin 2012:5-7). However, some scholars believe that there are some problems in foreign teachers' oral classes: Foreign teachers' lack of understanding of Chinese culture has led to improper teaching methods, lack of purpose and systematic teaching, arbitrariness in class, lack of understanding of Chinese students, and high or low estimate students' English ability (MEI Xiao-jian, CAO Dong-hui 2010:7; Ma Dongling 2012:17). Therefore, many scholars have conducted comparative studies on the effect of Chinese and foreign oral classroom teaching and found that foreign teachers believe that the goal of spoken language teaching is first to stimulate students' interest and to make students perform more positively and cooperatively. In contrast, Chinese-speaking English teachers believe that oral English teaching should first allow students to master some oral vocabulary without context (JIN Min 2010:3). Therefore, balancing the teaching methods of Chinese and foreign teachers can become a turning point in English teaching.
1.2 Research Significance
Through the analysis of existing literature, the author finds that there are more studies on the teaching methods or roles of foreign English teachers in high schools and universities. The relevant research is more detailed and has certain operability. However, there is little research on elementary education at elementary school. Although the research results of senior high school students have some reference, the goal of English learning in senior high schools is far from the primary school. The requirements for each graded goal are different from those in primary school. The stage of English learning in primary schools is the foundational stage for students to accept learning. The quality of English teaching at this stage affects the cultivation of talented people. Therefore, it is worthwhile to study foreign teachers' teaching in this stage. The author summarizes the types and characteristics of English teaching methods of foreign teachers in primary schools, and reflects on English teaching in China. It further enriches and deepens researchers' understanding of the importance of foreign teachers, so that we can accurately understand the role of foreign teachers. But we cannot just agree with the teaching methods of foreign teachers, we should find the disadvantages of foreign teachers, and make up for weaknesses.
1.3 Research Content
The study of spoken language teaching methods is not only an objective but also a means. It is an important approach to theorizing and conceptualizing teaching behavior and teaching work. By summarizing the features of current oral English teaching methods of foreign teachers in primary schools, it not only can play a theoretical role for foreign teachers' English teaching, but also can provide theoretical guidance for the use of primary English native teachers' teaching methods. For this reason, this article includes the following five parts:
The first part mainly introduces the research significance, research background and research content of the article.
In the second part, on the basis of learning and drawing lessons from the existing research, it concludes that the primary classroom teaching methods for foreign English teachers in primary schools are mainly interactive game teaching methods, nursery rhymes teaching methods, situational experience teaching methods and whole body reaction teaching methods. And then sums up the four characteristics of primary school foreign teachers teaching methods: attaching importance to teacher-student interaction, attaching importance to Western cultural infiltration, humor teaching language and attention to encourage evaluation.
The third part expounds the active role and disadvantages of foreign teachers in elementary schools.
In the fourth part, on the basis of the analysis, some suggestions are given on the inadequacies of oral teaching for foreign teachers in primary schools.
In the final part, this paper proposes the role of foreign teachers in primary schools in primary school English teaching, and hope this study can provide some inspiration and reference for the current primary school oral English teaching in China.
参考文献
[1]Christophersen, P., & McArthur, T. The Oxford Companion to the English Language[M]. New York: Oxford University Press, 1992.
[2]Davies, A. The Native Speaker in Applied Linguistics[M]. Edinburgh: Edinburgh University Press, 1991.
[3]Ellis, Rod. Study of the Second Language-Acquisition[M]. Shanghai: Shanghai Foreign Language Education Press, 1999.
[4]Harmer, J. How to Teach English[M]. Beijing: Foreign Language Teaching and Research Press, 2000.
[5]FENG Kun(冯坤). 浅谈交际教学法下的中学英语语法教学[D]. 华中师范大学, 2011.
[6]JIN Min(金敏). 中外英语教师口语课对比分析[J]. 考试周刊, 2010,(44):3-5
[7]LIN Yaping(林雅萍). 小学外籍教师英语教学方法研究[D]. 湖南师范大学, 2016.
[8]MA Donglin(马冬玲),高校外籍教师口语教学探索[J]. 英语广场, 2012,(01):17-18.
[9]MA Lihua(马黎华). 语言教学中的交互原理及应用[J]. 浙江海洋学院学报, 2005,(4):59-61.
[10]MEI Xiaojian(梅小健)&CAO Donghui(曹东辉). 浅析外籍教师的英语口语课堂教学[J]. 才智, 2010(19):2-5.
[11]PAN Qinfen(潘勤奋). 试论英语专业本科毕业论文创新[J]. 科教导刊, 2011.
[12]SHU Dingfang(束定芳). 语言与文化关系以及外语基础阶段教学中的文化导入问题[J]. 外语界, 1996,(1):11-17.
[13]YE Lizhen(叶丽珍). The application of situational teaching method in junior middle school oral English teaching[J]. 2014.
[14]ZHANG Xiaoping(张晓品). 国内对外汉语教师与外籍英语教师教学方法的对比[D]. 云南大学, 2012.